Indoor or outdoor columbaria
Columbaria located either inside a mausoleum or outdoors are available.
Indoor columbaria
Either glazed (translucent glass) or marbled (opaque marble), columbaria are places where cinerary urns are deposited.
Located in our mausoleums, the indoor columbaria are accessible every day.
The capacity of a niche can vary from one to four urns.
May be customized with memorial items such as photos or mementos.
The price of the site, called "niche", depends on its height and size.
Would you prefer an outdoor site? We have three options:
Peace Gardens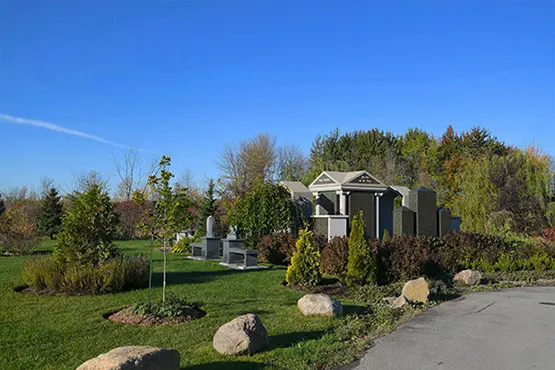 The columbarium Peace Gardens is located at the edge of a stream and is surrounded by a garden that is beautiful in every season. A site conducive to contemplation and meditation.
Granite niches can accommodate two to six standard-sized urns.
The Columbarium of History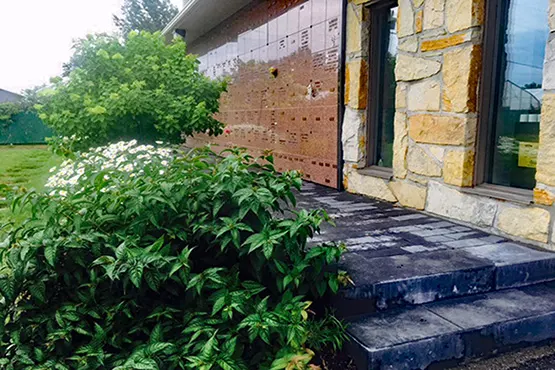 The Columbarium of History is located at the entrance of the Laval Cemetery, near the ash burial section.
This site was one of the very first columbaria inaugurated after the Laval Cemetery began operations in 1982.
Columbarium benches for urns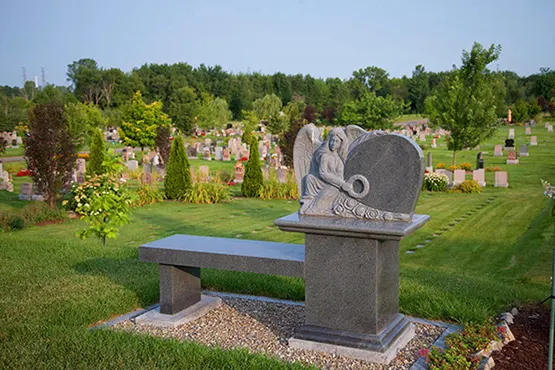 Beautiful granite columbarium benches can accommodate two to four standard-sized urns.
Several different models may be viewed at different locations on the grounds of the Laval Cemetery.
Ask your advisor.